Jim Brulé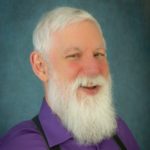 Jim Brulé's commercial careers have spanned more than four decades: as a family therapist, an expert in Artificial Intelligence, an entrepreneur, a CIO, and an expert in healthcare regulations. Underlying them all, however, is his passion for transformational storytelling, especially its use in inspiring organizational and individual growth.
He founded Compass Narratives to bring together his passion for storytelling and an open-hearted approach to improving the world.
Jim is well-known for his professional storytelling, which encompasses a school for professional storytellers he founded four years ago. His work with communities to use storytelling as a vehicle for bridging divisions – and treasuring the resilience that diversity brings – has been lauded in engagements across the United States. Jim identifies as a white cisgender man and goes by the pronouns he/him/his.
---
Nancy Kahn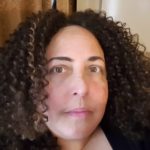 Nancy Kahn has over 20 years of experience as a facilitator, trainer, and coach in "Nonviolent Communication Across Differences." She draws from her background in organizational behavior, project management, social work, and diversity to promote productive, safe, and collaborative environments, working with diverse organizations from the private, public, and nonprofit sectors. Her substantial leadership experience includes ten years as Executive Director and founder of the community-based organization Mission Dignity, and fifteen years in the senior leadership of Bay Area Nonviolent Communication (BayNVC).
Nancy has co-facilitated more than thirty-five, seven-day residential NVC Intensives locally, nationally and internationally, and has provided consulting, facilitation, mediation, coaching, and training services to teams, departments and groups (executive, management and staff) at organizations, agencies, institutions, and companies. She specializes in working across differences (power, privilege, gender, race, class, culture, religion, and more) and co-hosts and co-produces Talk It Out Radio on KPFA, 94.1 FM. Nancy identifies as a cisgender woman of color and goes by the pronouns she/her/hers.